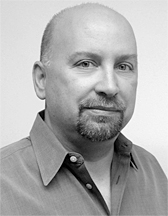 MICHAEL O'DONNELL
Chief Executive Officer
MICHAEL O'DONNELL is chief executive officer and founder of Envision IT Partners. He is responsible for building, managing and driving the company's team of diverse professionals as they change the focus of the managed services industry from delivering technology-for-technology's-sake to delivering technology-for-productivity's-sake.
Michael has spent his entire 25-year career as an entrepreneur—working in small and midsize businesses in industries as varied as entertainment, distribution, retail, and for the last 15 years, technology. Beginning his career as a financial analyst in the early days of Blockbuster Entertainment, he quickly progressed through the financial ranks to become chief financial officer of a Chicago-based restaurant concept development group and later, a distribution company. After moving to Denver, Michael became the chief financial and operating officer of RealLegal, until its sale to Law.com.
Michael founded Envision IT Partners with a strong understanding of the power of well-structured and well-implemented technology at both the user and organizational level, its direct impact on a company's bottom-line, and the importance of providing the highest-caliber third-party expertise at scalable pricing to ensure an organization's maximum ROI and security.
Michael speaks regularly on the topic of managed services to a wide spectrum of professional audiences. He earned his BS Finance and MBA from Northern Illinois University.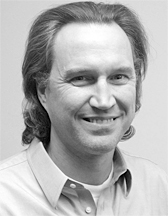 JAMES ALLEN
Chief Technology Officer
JAMES ALLEN is chief technology officer and founding partner of Envision IT Partners. He is responsible for managing the team of engineers who deliver the full range of the company's services. Additionally, James is charged with continually improving efficiency via continuing education programs for Envision's engineers and process/tool improvements for delivering managed services.
James has more than 15 years of information technology consulting experience. He began his consulting career with Deadalus Technologies as a Microsoft help desk engineer and quickly became a Microsoft-Certified Network Administrator. James' first exposure to the challenges and rewards of a start-up came at SDC, where he managed and mentored the team of engineers providing Microsoft consulting services to small- and mid-sized business. After SDC was acquired by The Parsec Group, James was the senior engineer and Microsoft Certified Trainer in their Microsoft practice. Upon founding Envision IT Partners, James' unparalleled Microsoft credentials and security knowledge were put to use in designing and building networks for the Colorado Department of Homeland Security as well as the State of Colorado's Department of Information Technology.
James attended Westwood College and has achieved numerous industry certifications including: MCT, MCSE, MCP, MCTS, MCPS, MCSAM, MCSA, CCNA, CCNP, CCDA, BMA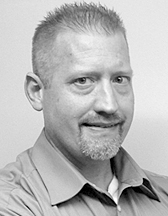 JOHN KANACK
Chief Information Officer
JOHN KANACK is chief information officer and founding partner of Envision IT Partners. He is primarily responsible for managing the team of field service engineers who deliver onsite client support, as well as executing client project plans.
John has more than 15 years of information technology consulting experience. He began his consulting career with Acumen Consulting Group. In that role as a consultant on the data exchange module of enterprise class ERP applications, he quickly gained extensive experience and competencies in configuring the underlying network infrastructure—in turn, optimizing the ROI on a client's technology investment. Later, at The Parsec Group, John's Microsoft expertise expanded significantly, allowing him to secure numerous certifications. At the same time, he was recruited by Microsoft to become a trainer on network security. John's significant and diverse experience across a wide array of industries and types of organizations allows him to bring a "seen it all" mentality to the table when troubleshooting networking issues or architecting a best practice new network.
John attended Iowa State University and has achieved numerous industry certifications including: MCT, MCSE, MCSA, MCP, MCPS, MCPSI